See on Scoop.it – sustainable architecture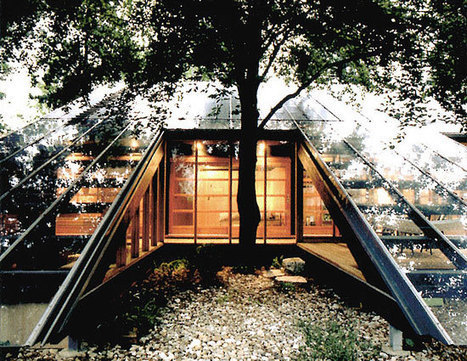 Building a green home, while increasingly popular in recent years, isn't a completely new concept, and the House in Regensburg by Thomas Herzog, built in 1977, still resonates today as a unique and beautiful example of thoughtful, site-responsive architecture.
Elegant in its simplicity, the design employs key sustainable principles, including passive heating and cooling, appropriate material selection and responsive building form, all of which enable the structure to have minimal development impact while maintaining a high degree of efficiency- the result of an integrated approach to site, technology, and design.
Herzog's House in Regensburg is not only a beautiful example of modern design, but also a testament to the fact that creativity is not compromised by sustainability. In fact, creativity is enhanced by this type of contextual and innovative thinking, making for a project that is not only green, but timeless and visually engaging, in both concept and execution.
See on www.mydstudio.com